The weather couldn't have been better for this year's 24th Annual Golf Classic which was held in the beautiful parkland course of Royal Tara Golf Club. While it was slightly overcast for the early groups, the clouds soon cleared and the sun shone brightly for the remainder of the day with temperatures soaring.
With Covid 19 restrictions relaxing, the number of entries for the Golf Classic was high. The format for the competition was a four person scramble and there was an excellent selection of prizes available to the golfers.
Well done to our first place team of Gavin Lynch, Peter Smith, Paul Tyrell & Matt Ryan.
Skryne GFC would like to thank all of our teams and sponsors including our main sponsor Irish Distillers. Please check out the full list of our sponsors below and also a picture of the many prizes on offer.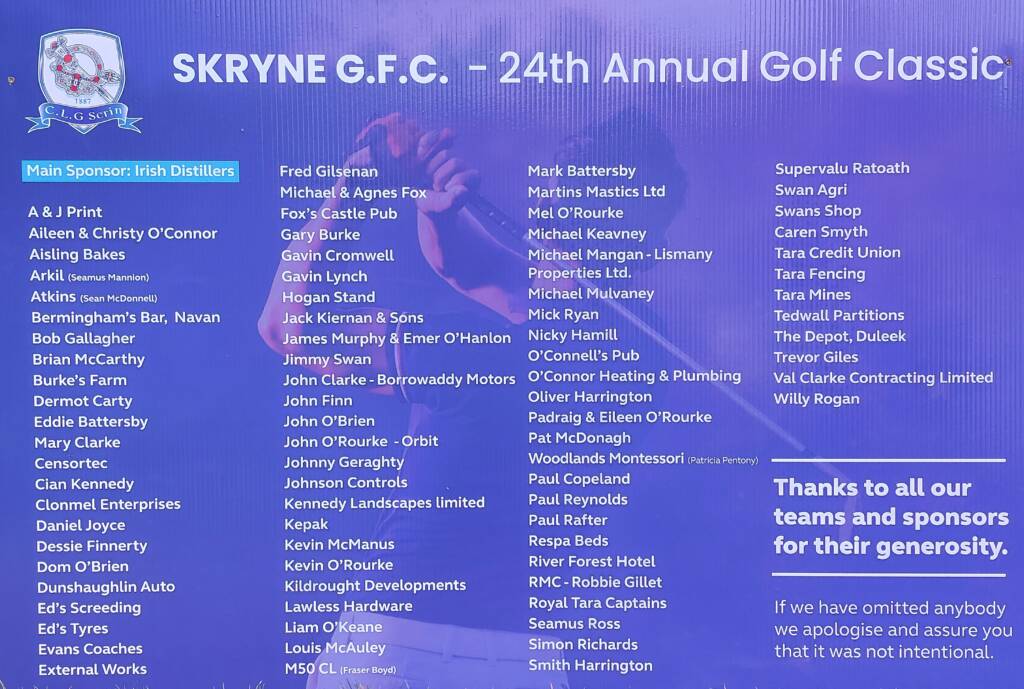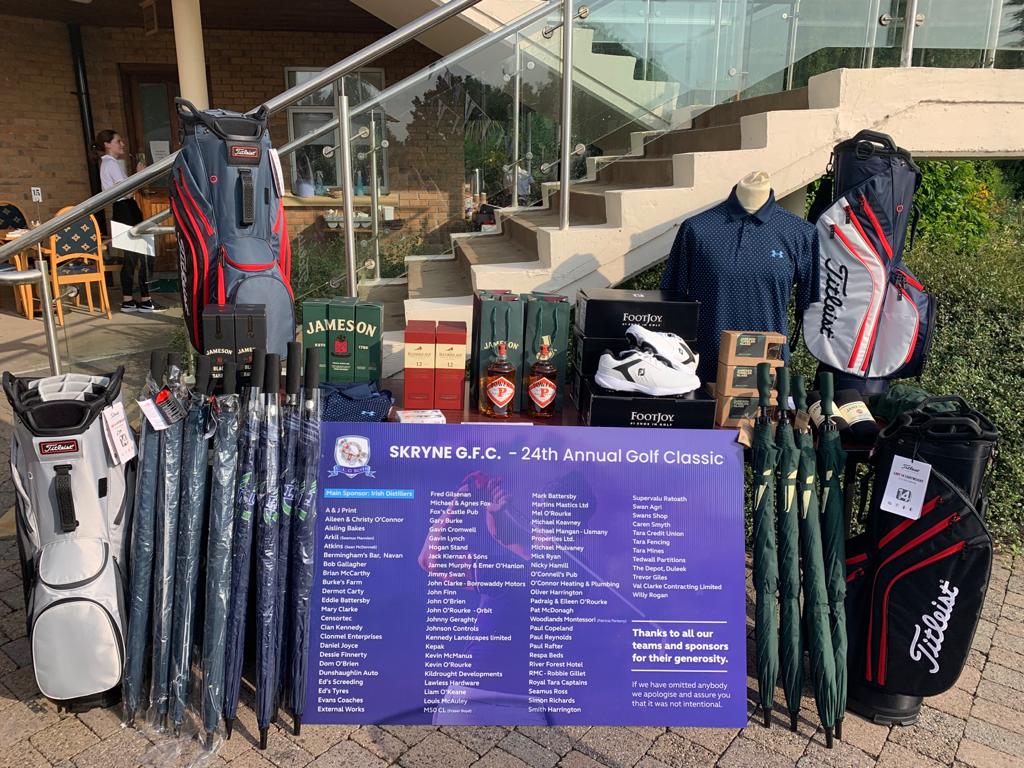 One of the surprises of the day was the arrival of Dublin superstar Ciarán Kilkenny who made the brave decision to come to the heart of County Meath to participate in our Golf Classic only days after helping Dublin end Meath's interest in this year's All-Ireland Football Championship. However, it was easy to forgive him as his good humour and friendly demeanour soon disarmed even the most hardened Meath supporters. To be fair, Meath people appreciate the fine art of Gaelic Football and Ciarán is one of it's finest artists and we wish him the best of luck in the latter stages of the Championship. Below is a picture of Ciarán along with Neil Burke, Keith Donoghue and Ian Gillett.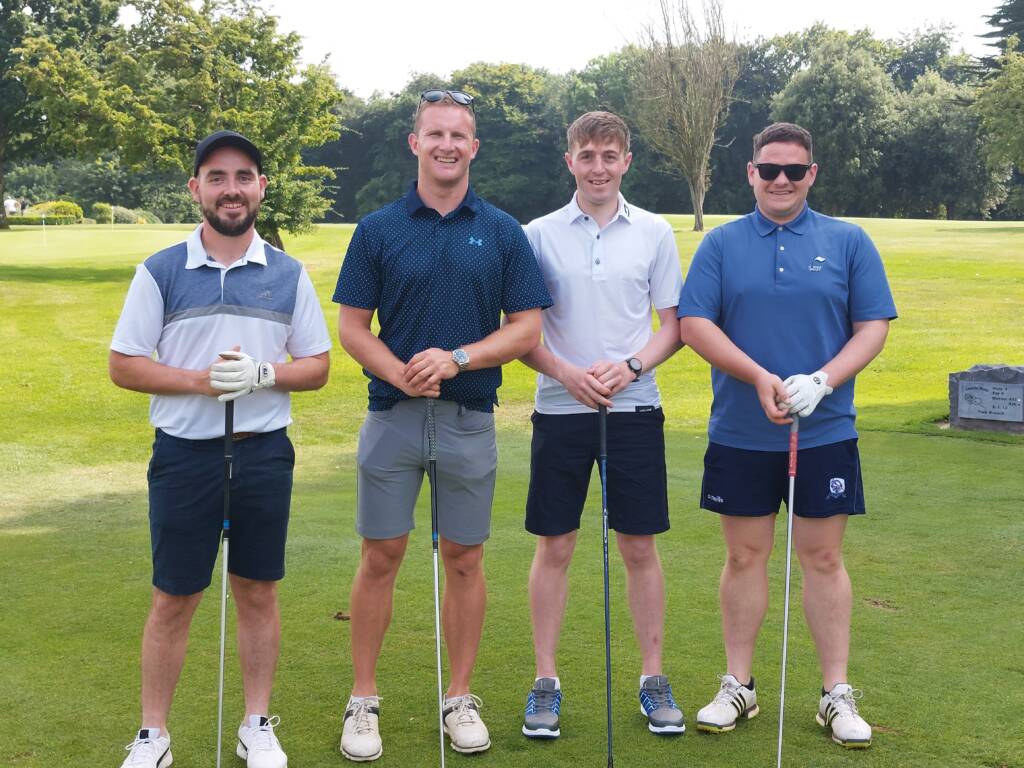 Skryne GFC would like to extend a heartfelt thanks to the staff of Royal Tara Golf Club for their assistance in organising this event and also to the Committee members and friends of Skryne GFC who helped make the event such a success.
Check out our gallery of pictures from our Golf Classic.
By Rowanaldinho
Fri 23rd Jul