Dunshaughlin rebuff late Skryne comeback to claim victory
Dunshaughlin 3-14, Skryne 2-11
Meath Cleaning Supplies Premier Football Championship. Division 1, Group A – Round 1. 
Skryne's Reserve Team have been drawn in Group A in the Premier Football Championship, Division 1 with Dunshaughlin, Ratoath and Trim. Dunshaughlin had home advantage in the opening round this morning and set off at a blistering pace with Cian Gallogly finding the Skryne net after the ball rebounded off the crossbar and he reacted quickest to volley home with only a minute on the clock. James Traynor and Wesley Goodwin added points for Dunshaughlin before Skryne finally got off the mark seven minutes in when Kian Reddy converted a free after Mark Swan was fouled. Dunshaughlin continued to press and could have had more scores had they taken points instead of going for goals. Wesley Goodwin added another point for Dunshaughlin before Kian Reddy hit his second point this time from play. Dunshaughlin got the second goal they had been seeking on the 11th minute when midfielder Seán O'Neill fired to the net after Skryne lost possession inside the penalty area after initially rebuffing a Dunshaughlin goal-bound effort. Skryne now trailed by 7 points. Kian Reddy and Niall Morland hit 2 points for Skryne which were quickly cancelled out by 2 more points for Dunshaughlin. Skryne fell further behind when Dunshaughlin corner-forward Adam Hanley received the ball inside the Skryne penalty area and managed to squeeze a shot past Luke O'Brien to poach a third goal for Dunshaughlin. Skryne responded with a hat-trick of points, 2 from Andrew Canavan and another from David Carroll. Dunshaughlin added a final point to their first-half tally just on the stroke of half-time to leave 8 points between the sides at the interval. Dunshaughlin 3-06, Skryne 0-07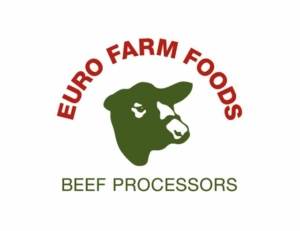 Skryne came out fighting in the second-half with substitute Frank Carty opening the scoring with a fine point from the right-hand side before Kian Reddy added 2 more pointed frees. Dunshaughlin opened their account in the 11th minute with a pointed free. Skryne's comeback continued 2 minutes later when Jason Reddy sent a high ball towards the Dunshaughlin goal. Darren Fox managed to knock the ball down to Frank Carty who blasted to the back of the Dunshaughlin net. Neil Burke added another point for Skryne and all of a sudden the deficit was just 2 points and Skryne had their tails up. Dunshaughlin responded with Tadgh O'Dushlaine slotting over 2 points, but Skryne hit back again with Andrew Canavan quickest to react to a loose ball in the Dunshaughlin penalty area which he shot to the back of the net to leave just the minimum between the sides. It was all set for a grandstand finish, but alas Dunshaughlin steadied the ship and finished strongly scoring 5 points without a reply to claim a hard-fought victory. Full-time: Dunshaughlin 3-14, Skryne 2-11.
Skryne: Luke O'Brien; Scott Armstrong, David McGoldrick, Seán McCarthy; Niall Morland(0-1), James Reeves, Stephen Corry; Jack Swan, David Carroll(0-1); Ciarán Quinn, Neil Burke(0-1), Mark Swan; Kian Reddy(0-5, 3fs), Andrew Canavan(1-2), Charlie Swan.
Subs used: Frank Carty(1-1), Darren Fox, Tommy Kelly, Jason Reddy, Robert Gallagher
Fancy a flutter!! Why not play Skryne GFC's online BLOTTO. Jackpots of up to €10,000. Click here to play.
By proskrynemeath
Sun 30th Jul