St. Colmcilles condemn Skryne to opening round defeat in SFC
St. Colmcilles 0-12 Skryne 0-09
Fairyhouse Steel Senior Football Championship. Group C – Round 1.
Group C pitted Skryne against defending champions Ratoath, St. Colmcilles and Moynalvey, not an easy draw by any means. Skryne who are still without the services of talisman and joint captain Darragh Campion and also Niall Finnerty who has been Skryne's main scoring threat in recent times were drawn to face the men from East Meath who snatched a victory from Skryne in injury time in the final group game in last year's SFC when David Bell volleyed a ball to the Skryne net.
In a low-scoring first half, Skryne managed to keep the Colmcilles forwards, including the dangerous James Conlon on a tight leash with some excellent defending where they turned over the ball on numerous occasions restricting the Cilles forwards to just a single point, from Conlon midway through the half. However, the Cilles most potent threat in the opening half came from their midfield who accounted for three of their four first-half points. The opening score of the game came from the Cilles midfield after Jeff Kavanagh fetched a long kick-out from Andrew Beakey and ran at the Skryne defence before laying off to his midfield partner Ruairí O'Grady who side-footed the ball over the bar for the opening score of the game. Harry Rooney opened Skryne's account in the sixth minute after good possession football from Skryne. John O'Regan sent a fine pass to Rooney who fired over from distance. Jeff Kavanagh opened his account a minute later and then James Conlon added a third point for Cilles as the game reached the midway point of the half. Skryne's Ian Davis hit two points in a row(1 free) to draw level. Skryne had their tails up at this point of the game and an excellent point from Oisín Keogh, who fought off the attention of the Cilles defence before firing over, saw them take the lead for the first time in the game. With two minutes remaining in the half, Cilles midfielder Jeff Kavanagh again pushed forward and slotted over an equaliser for the East Meath men. Half-time: St. Colmcilles 0-4, Skryne 0-4.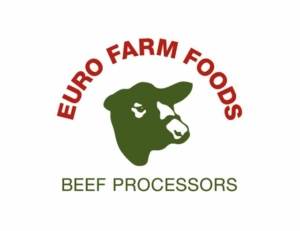 Cilles introduced David Bell in the second-half and he was to shift some of the focus off Conlon as he provided a new potent threat for the Cilles up front. Cilles hit the opening score of the second-half with Jeff Kavanagh again finding the target for the third time in the game. Conor O'Brien drew the sides level after Ciarán Lenehan fed the ball to him in the inside left corner. O'Brien rounded his man before tapping over from a tight angle. Cilles then hit a hat-trick of points to see them open a gap for the first time in the game. Andrew Beakey strode up the field to strike over a 45 and then James Conlon hit a duo of points in the tenth and eleventh minutes of the half. Oisín Keogh replied for Skryne after receiving a pass from Robbie Clarke on the left-hand side to keep Skryne in touch at the midway point of the half with Cilles leading by 0-8 to 0-6.
David O'Byrne added Cilles's ninth point to leave a goal between the sides. Skryne hit back with two points, the first a free from Ian Davis, the second came after Padraig Finnerty launched a high ball into the Cilles penalty area. Conor O'Brien and Andrew Beakey contested the ball with Skryne substitute Conor Donohoe picking up the break and slotting over to leave just a single point between the sides. James Conlon continued to keep the scoreboard ticking over for Colmcilles as he sent over his fourth point of the game with 10 minutes remaining. Skryne who were battling hard to rein in the Cilles, were dealt a massive blow in the twenty-second minute when Padraig Finnerty was issued with a second yellow card and was unlucky to receive his marching orders. This left Skryne with an uphill battle which was compounded when Cilles wing-back Liam Stafford fired over to leave a goal between the sides. Skryne continued to push forward in search of scores, but found the Cilles defence in stubborn form and Skryne's wide count began to increase. David Bell's injury time point left four between the sides and effectively killed off Skryne's challenge. Substitute Niall Finnerty who despite not being fully fit was determined to pitch in to help with Skryne's comeback and was introduced with just three minutes remaining. He managed to send over a consolation score with the last kick of the game.
Skryne return to Ashbourne on the 13th August for round 2 where they face champions Ratoath who had a comfortable opening round victory over Moynalvey.
Skryne: Cian Donohoe; Niall Lenehan, Andrew Moore, John O'Regan; Stephen O'Brien, Patrick Fox(c), John Finnerty; Ciarán Lenehan, Harry Rooney(0-1); Conor O'Brien(0-1) Oisín Keogh(0-2), Shane Smyth; Robbie Clarke, Ian Davis(0-3, 2fs), Pádraig Finnerty.
Subs used: David Rathborne, Conor Donohoe(0-1), Mark Battersby, Niall Finnerty(0-1)
Fancy a flutter!! Why not play Skryne GFC's online BLOTTO. Jackpots of up to €10,000. Click here to play.
By proskrynemeath
Sat 29th Jul