St. Colmcilles outgun Skryne
St. Colmcilles 0-15, Skryne 0-11
Coolrite U20 Football Championship. Group B – Round 2
Skryne traveled to Piltown on Friday night to face a strong St. Colmcilles outfit in their Round 2 game in the Coolrite U20 Football Championship. The team from Laytown/Bettystown were littered with county stars including Shaun Leonard, Endy and Danny Ehichoya, David Bell, Oisín Ó Murchú to name just a few and despite Skryne putting up a great battle, the Cilles superior firepower was enough to see them over the line.
Cilles hit the opening point 5 minutes in. Skryne's scorer-in-chief, Niall Finnerty opened his account with a point from a mark a minute later. Colmcilles added another before Andrew Canavan won a ball down the left channel. He turned his man, took a quick solo and hit a fine point from 30 metres out. Cilles hit a trio of points without a reply from Skryne, the last of which could have been a goal as Cilles hit the woodwork twice in the one move, firstly when the ball was fisted across the goal only to be palmed against the post, then the rebound fell to another Cilles forward who blasted off the woodwork again before the ball was finally put over the bar. Skryne looked for an instant reply with a good attacking move involving Niall Morland and Niall Finnerty, with the latter taking a shot on goal which was well blocked out for a 45. Shane Smyth stepped up to take the 45 from the ground and struck a sweet effort against the breeze which sailed over the bar. Skryne looked to be well in the game at this point, but Cilles took control again in the last 5 minutes of the half, adding three more points without a reply to give them a five-point cushion. Niall Finnerty fetched a fine mark from a superb pass from Billy Reilly with the last attack of the half and he made no mistake, sending the ball over the black spot to reduce the deficit to four at the break. St. Colmcilles 0-8, Skryne 0-4.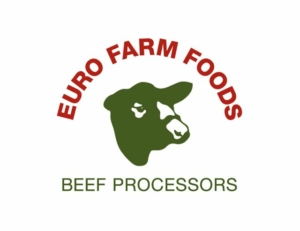 Colmcilles didn't hang around in the second half, scoring a point straight from the throw-in. Three pointed frees from Niall Finnerty with just a single response from Danny Ehichoya saw Skryne pull themselves back to within three points of the Cilles with 7 minutes gone in the second half. This gap was further reduced to two when Skryne overturned the ball in their half-back line before working it forward to Niall Finnerty on the right-hand side who turned and shot over. The sides swapped scores as the game reached the midway point of the half. Skryne hit two frees, one from Niall Finnerty, the other from Andrew Canavan, while Cilles hit two points from play. Skryne scrapped the sweeper system and went all-out attack. This initially paid dividends with Niall Finnerty pointing to leave just a single point between the sides. However, this was to be Skryne's last score of the game and the strength of the Cilles squad showed in the last quarter as they stretched their legs and hit three points without a reply to close out the game.
Skryne will play Dunshaughlin next in the final group game. Things won't be any easier in that game as Dunshaughlin too boast a very strong squad. However, this Skryne team is full of character and any team that has played them, know they have been in a battle. The defensive unit has been excellent throughout with Jack Swan and Kristoffer Kinsella particularly impressive. Cilles were relieved to see this game out and escape with a victory. For long periods Skryne gave as good as they got and with 15 minutes remaining, the result was far from a foregone conclusion.
Skryne: Cian Donohoe; Jack Swan, Kristoffer Kinsella, Conor Donohoe; David Rathbourne, James Reeves, John Finnerty; Shane Smyth(0-1, 1 45), Robert Gallagher; Ciarán Quinn, Niall Morland, Oisín Keogh; Billy Reilly, Niall Finnerty(0-8, 4fs, 2ms), Andrew Canavan(0-2, 1f).
Subs used: Scott Armstrong, Kian Reddy
Fancy a flutter!! Why not play Skryne GFC's online BLOTTO. Jackpots of up to €10,000. Click here to play.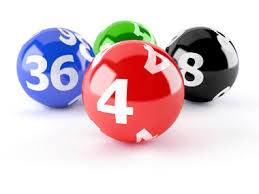 By proskrynemeath
Sun 30th Oct