Summerhill snatch victory with injury time point
Skryne 0-12, Summerhill 1-10
Coolrite U20 Football Championship. Group B – Round 1
A pointed free from Summerhill talisman Eoghan Frayne almost 6 minutes into injury time at the end of this game broke Skryne hearts as Summerhill snatched a victory when a draw may have been a fair result in what was an exciting game of football in Skryne.
In a wet Fr. McManus Park, Skryne started the brightest with Niall Finnerty opening the scoring with a point after claiming a mark with less than a minute on the clock. Skryne then won the kick out and were immediately on the front foot with Shane Smyth sending a ball into Niall Finnerty who turned and shot for a point. His effort came off the post and Niall Morland was quickest to react and fired over Skryne's second point. Summerhill began to find their feet in the game and two points from play saw them draw level by the 6th minute. Niall Finnerty and Eoghan Frayne pointed a free each and the sides were level again with 3 points each at the midway point of the half. Skryne edged ahead with 25 minutes on the clock when Oisín Keogh chipped over from the 21-yard line. Summerhill leveled again when Eoghan Frayne managed to wriggle away from the close attention of the Skryne defence and fired over. In first-half injury time, Summerhill pushed forward and Jamie O'Shea saw them take the lead for the first time in the game with a point from play. Eoghan Frayne added another point from play. Summerhill had their tails up and Luke Moran found space on the right-hand side and advanced on the Skryne goal before blasting the ball to the back of the Skryne net to give Summerhill a flattering five-point lead at halftime. Skryne 0-4, Summerhill 1-06.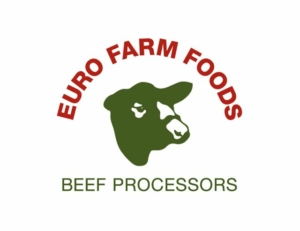 Skryne's management team kept the team talk short at half-time, but whatever was said had the required effect as Skryne came out fighting in the second half. Two early pointed frees from Niall Finnerty saw the deficit reduced to just three points. With seven minutes on the clock, Skryne continued to push forward with Niall Finnerty winning possession in the right-hand corner and despite a tight angle he managed to squeeze the ball in between the two uprights. It was Finnerty again two minutes later who cut Summerhill's lead to just a single point when he wriggled past a number of Summerhill defenders before shooting over. Eoghan Frayne pointed a free for Summerhill midway through the half to stem the flow. Two pointed frees from Niall Finnerty saw Skryne draw level with just 6 minutes remaining. Substitute Andrew Canavan edged Skryne ahead again 2 minutes later when he pointed a tricky free from the left-hand side. Skryne continued to exert pressure on the Summerhill goal, but two counterattacks saw Summerhill win frees which the ever-dependable Eoghan Frayne converted to see them lead by a point with two minutes remaining. Niall Finnerty again evened things up with a point from play in the last minute of normal time. Skryne looked favorites to grab the winner and had their chances, but one last foray by Summerhill in the sixth minute of injury-time saw them draw a foul which left Eoghan Frayne with a chance to snatch victory with a free. Frayne despite the pressure hit the winner and referee Andrew Smith blew for full-time leaving Skryne deflated and ruing missed opportunities. Skryne 0-12, Summerhill 1-10
Skryne will be buoyed by a terrific second-half performance where they really should have earned the victory. A draw might have been a fair result as Summerhill probably edged the first half but a defeat was just cruel.
Skryne: Cian Donohoe; Jack Swan, Kristoffer Kinsella, Scott Armstrong; David Rathbourne, James Reeves, Conor Donohoe; Shane Smyth, Oisín Keogh(0-1); Ciarán Quinn, Niall Morland(0-1), Kian Reddy; Billy Reilly, Niall Finnerty(0-9, 5fs, 1m), John Finnerty.
Subs used: Andrew Canavan(0-1, 1f)
Fancy a flutter!! Why not play Skryne GFC's online BLOTTO. Jackpots of up to €10,000. Click here to play.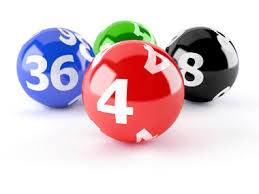 By proskrynemeath
Sun 23rd Oct