Skryne off to a winning start in Millbrook
Oldcastle 2-05 Skryne 2-19
Coolrite U19A Football Championship Group B – Round 2
The opening round fixture of the U19A Championship between Skryne and Walterstown was canceled last weekend due to the poor weather conditions, so Skryne kicked off their campaign instead in Millbrook on Friday evening against North Meath opponents Oldcastle. Skryne had excellent squad numbers with almost 30 lads travelling for this fixture. Oldcastle had a much smaller squad and although they had a squad of 16, only 13 were available at throw-in so both sides had to start with 13 a side.
This seemed to suit Skryne as they completely bossed the first quarter notching up an impressive 1-05 to 0-0 with Tom Lenehan (0-2), Ciarán Quinn, Cillian Moss and Billy Smyth (1-01) hitting Skryne's scores, all from play, the goal coming after Billy Smyth broke in behind the Oldcastle full-back line and dispatched a powerful shot past Rian Mulvany in the Oldcastle goal. Oldcastle finally got off the mark 17 minutes in when the dangerous Pat Crawley shot for a point but the ball dipped at the last second and went in under the bar at the right-hand side post. Skryne responded with three quick-fire points from Billy Smyth and Andrew Canavan (0-2). Pat Crawley was again on hand to drag Oldcastle back into the game when he hit a goal and a point in the space of two minutes to leave only four points between the sides as the game approached halftime. Charlie Swan fired over a fine point to extend the lead to five at the interval. Oldcastle 2-01, Skryne 1-09.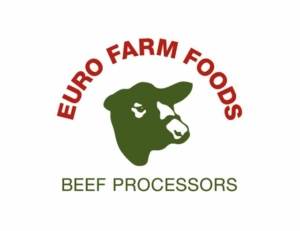 Both sides started the second half with a full team of 15 and again Skryne got off to the better start when they shot four points in a row with Charlie Swan, Billy Smyth, Ciarán Quinn and Andrew Canavan all hitting the target. Oldcastle added another point to their tally, but Skryne continued to turn the screw with Andrew Canavan accurate again and Conor Donohoe chipping in with a brace of points before Ciarán Quinn and Canavan slotted over two frees. Five minutes from time, Robert Gallagher did superbly to win the ball back before sending a pass across the pitch to substitute Cathal Lenehan who fired the ball to the back of the Oldcastle net to ensure Skryne had an unassailable lead. Oldcastle did hit three points in the last three minutes of the game, but Skryne ran out comfortable winners with Andrew Canavan slotting over his final point, six in total to ensure Skryne left Millbrook with all three points.
Skryne will have a sterner test next time out when they face Killary Emmets on 4th November in Castletown.
Skryne: Luke O'Brien; Seán McCarthy, James Reeves, Riain McConnell; Cillian Moss(0-1), John O'Regan, Ciarán Quinn(0-3, 1f); Robert Gallagher, John Finnerty; James Mangan, Conor Donohoe(0-2), Tom Lenehan(0-2); Charlie Swan(0-2), Billy Smyth(1-3, 1f), Andrew Canavan(0-6, 1f).
Subs used: Darragh O'Dowd Calum Fagan, Cathal Lenehan(1-0), Liam Donohoe, Stephen Corry
Fancy a flutter!! Why not play Skryne GFC's online BLOTTO. Jackpots of up to €10,000. Click here to play.
By proskrynemeath
Sun 29th Oct